Latest Zambian Music 2022 Mp3 Download
Muzo A.K.A Alphonso, Kiss B, Kopala Pastor, Kabamba, HD Empire, Rockston, Akka, Frisky MC, Immoltal C'Zar, Trina South, Hezma, CP The Rapking, Clusha, Bizo Bazegede, Dove Dee, Trigga Dopely, T Rex – "Road To Fame Cypher" Mp3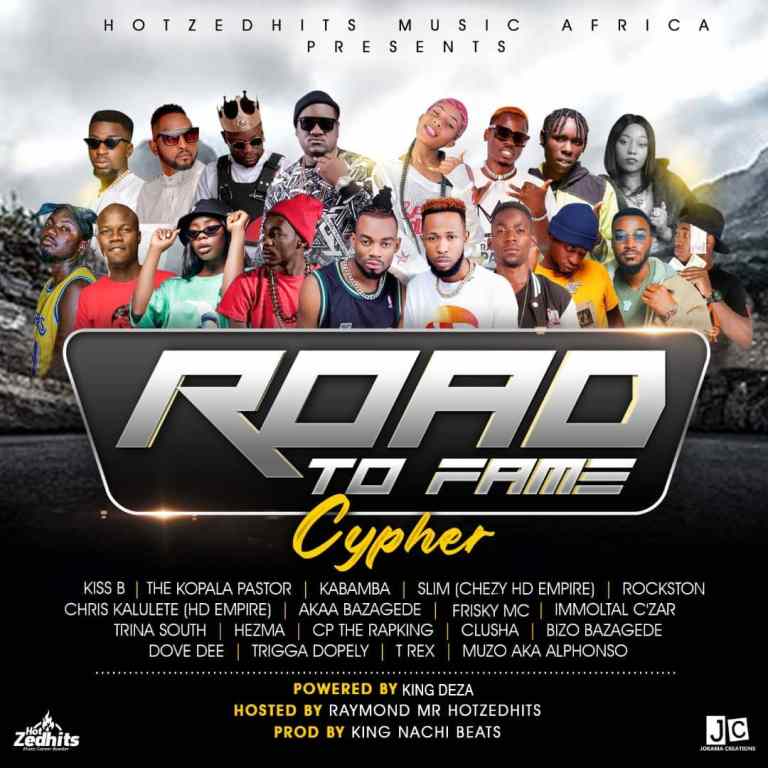 DOWNLOAD: Muzo A.K.A Alphonso, Kiss B, Kopala Pastor, Kabamba, HD Empire, Rockston, Akka, Frisky MC, Immoltal C'Zar, Trina South, Hezma, CP The Rapking, Clusha, Bizo Bazegede, Dove Dee, Trigga Dopely, T Rex – "Road To Fame Cypher" Mp3
Hotzed Hits Music Africa unlocks its first ever "Cypher' for the year 2021 and its hosted by RayMond MrHotzedHitz, production is credited to King Nachi Beats.
Expect bomb verses from Muzo A.K.A Alphonso, Kiss B, Kopala Pastor, Kabamba, HD Empire, Rockston, Akka, Frisky MC, Immoltal C'Zar, Trina South, Hezma, CP The Rapking, Clusha, Bizo Bazegede, Dove Dee, Trigga Dopely, T Rex.
RELATED: Dope Boys ft. Yo Maps – "Monafye"
Check it out.